Search found 11 matches
Search found 11 matches • Page 1 of 1
by lewismd

May 19th, 2017, 6:46 am
Replies: 1579
Views: 187153
I don't remember the details, but I talked to one of the guys behind Mrs Dumpling at the Ward 7 convention, and he said basically that the landlord screwed them over and they'd probably end up having to break the lease. Obviously only hearing one side of it, but it clearly ended badly. At the time, ...
by lewismd

July 9th, 2013, 8:59 am
Topic: Elan Uptown
Replies: 422
Views: 53889
Demolition has (finally) begun on the building across Emerson: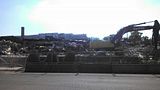 by lewismd

April 28th, 2013, 6:58 pm
Topic: Ward 10
Replies: 77
Views: 17324
by lewismd

March 31st, 2013, 11:08 am
Replies: 846
Views: 84801
I mean, if you ask me, the whole Wedge could be in a pedestrian oriented overlay district. That gets you what, 25% break on parking? Problem solved.

And yes, I would like a pony, too.

But seriously, 24th and Bryant is too far away? Good lord, it's like a 30 second walk.
by lewismd

March 31st, 2013, 10:42 am
Replies: 173
Views: 32590
Better yet we could have a streetcar on dedicated ROW down Hennepin, then the occasional parking/slip lane where necessary. Then we wouldn't have to worry about left turns :) Or space dedicated in the back for parking. Or high speed car-pedestrian collisions. Hennepin is 75-80 feet wide (including ...
by lewismd

March 26th, 2013, 7:34 am
Topic: Walker Library
Replies: 153
Views: 28972
Considering how stacked up traffic in the right lane of SB Hennepin has been at rush hour since they closed the turn lane for construction, I'm not sure eliminating it permanently is a great option. It seems like the high volume of traffic turning there combined with a lot of pedestrians is the prob...
by lewismd

March 26th, 2013, 7:28 am
Replies: 467
Views: 76178
The Walkway from above:
by lewismd

March 26th, 2013, 6:54 am
Replies: 1579
Views: 187153
What CAN make it in that space with rent that high? Parasole couldn't make it work, neither could this Primebar national chain... Will it just sit empty until Calhoun Square makes the rent more reasonable? And Republic opening certainly was one factor keeping me from going there. Why would I go to t...
by lewismd

November 2nd, 2012, 7:33 am
Forum: Transportation
Topic: Taxis, Uber, Lyft, etc.
Replies: 42
Views: 3692
[Originally titled "Uber hits the Twin Cities"] This isn't really transit, but I think issues related to taxi and limo service are important, too, especially in a car-oriented metro like MSP. Anyway, Uber's limo app is up and running here, and shockingly, taxi companies are trying to shut it down, a...
by lewismd

November 2nd, 2012, 7:11 am
Topic: Buzza Lofts of Uptown
Replies: 100
Views: 25983
I'm skeptical of "affordable housing" requirements in most forms. If we want more affordable housing in uptown, then we should build more. Places like Flux or Blue certainly aren't affordable in any sense of the word, but they take pressure off the older housing stock in Uptown, allowing those units...
by lewismd

August 17th, 2012, 10:45 am
Topic: Calhoun Square
Replies: 300
Views: 58046
Best Calhoun Square news I've heard lately: http://www.startribune.com/entertainment/dining/166424546.html The Republic opening a second location in the old Independent space! Uptown badly needs a good beer bar (yeah, Williams isn't it) and Republic is fantastic. They're aiming for November opening,...
---
Search found 11 matches • Page 1 of 1