Leasing Brochure:
MSP Biz Journals article: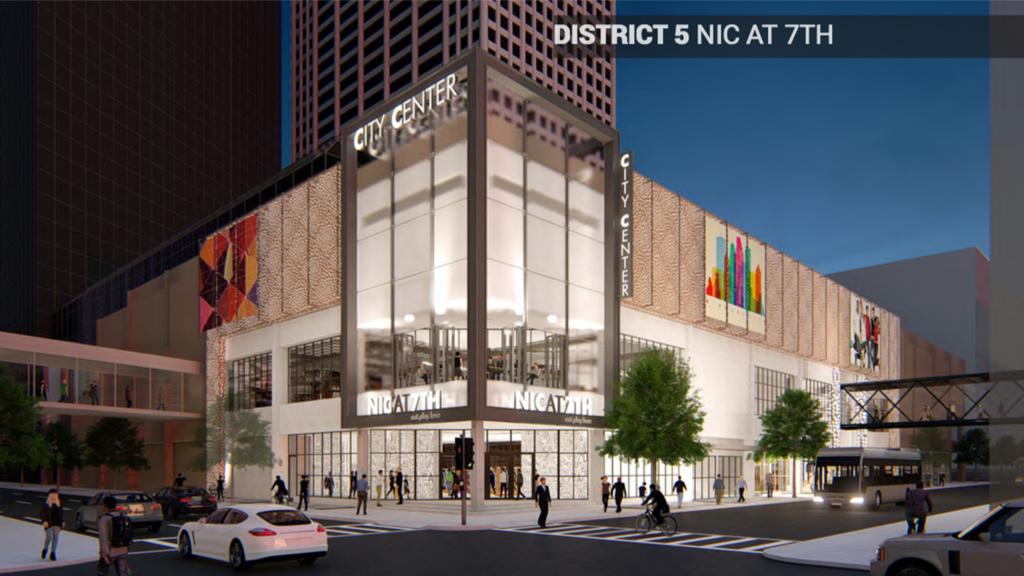 I'd guess the leasing brochure version was done purely for artistic/promotional purposes. The caption on the second image is "This is one of several "aspirational" options that City Center's management is considering for the downtown building."
So basically, both should be taken with a massive grain of salt. I've said it before, but I would absolutely support some tax abatement or TIF or whatever it takes to get the Nicollet frontage of this building right. If we can spend $50MM on Nicollet Mall, we can spend a couple million more (via abatement or whatever) to ensure that this renovation is done right, and isn't just a coat of paint.