A thread for St. Louis Park development news, general discussion, planning ideas/fantasies, and minor projects not worthy of a separate thread.
There are dedicated threads for:
West End area
Excelsior & Grand area
I'll start with this: Wayzata & Texas development.
http://stlouispark.patch.com/articles/v ... nd-wayzata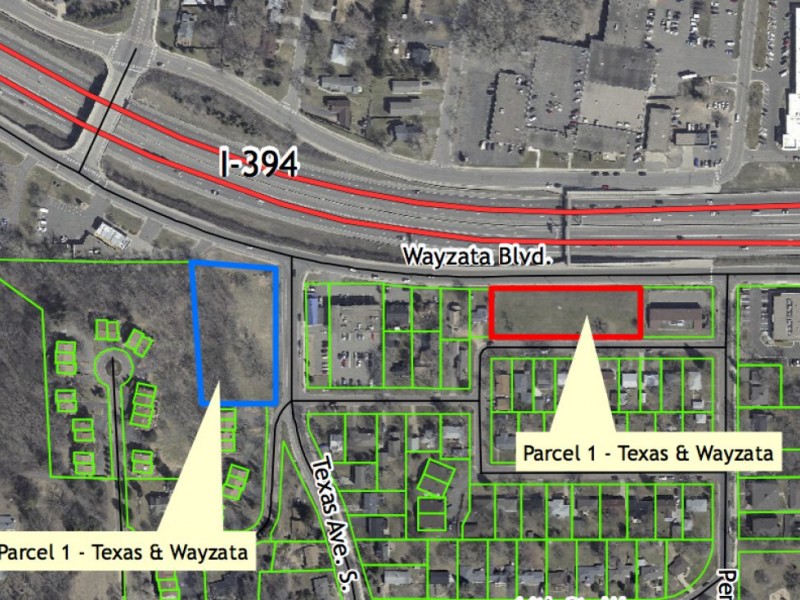 "The parcels are owned by MnDOT and have been identified as "excess property" after a highway project. MnDOT is willing to sell the land to the city for development. Currently, the area is zoned residential, and at a Monday night City Council meeting, members said they'd probably like to keep it that way. So, expect some type of housing to go up."
What do we think about this? Could either site support mixed-use? There appear to be some older low-scale office buildings between the parcels that could be acquired as part of a bigger project.
None of this strikes me as super desireable for residential, due to the highway noise. However, It would be close to a bunch of jobs and on the 675 express bus. There's a pedestrian bridge over 394 in the immediate area too. A mixed affordable/market rate apartment project perhaps?