Developer EKN announced that the American Legion and VFW will not be part of their new $35 million dollar hotel development on the North end of downtown. Both groups will be looking for locations outside of the downtown area.
The project will feature 259 hotel rooms, built on a plot area of 29,264 square feet with 284 parking spaces and is planned to open June 2019.
EKN CEO Ebby Nakhjavani said a floor had been added to the project to accommodate the veteran service clubs, so their withdrawal means re-configuring the plans. The current proposal is for a nine story building with "penthouse" for its mechanical plant.

The hope is to submit the plans to the city by September with the goal of getting city council approval before the end of the year. Nakhjavani would like to break ground on the project by mid-summer next year.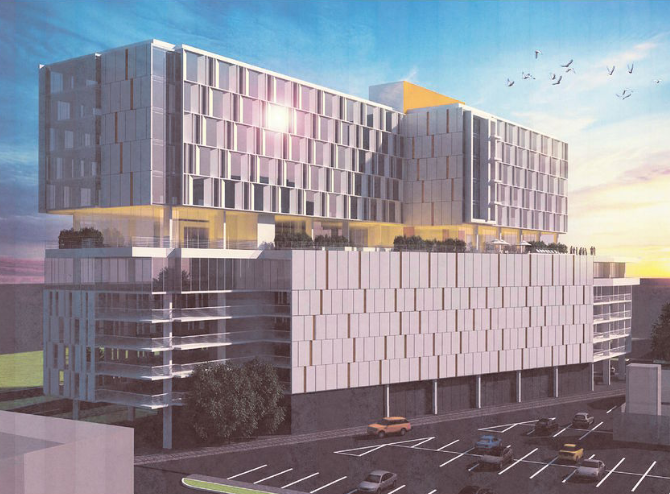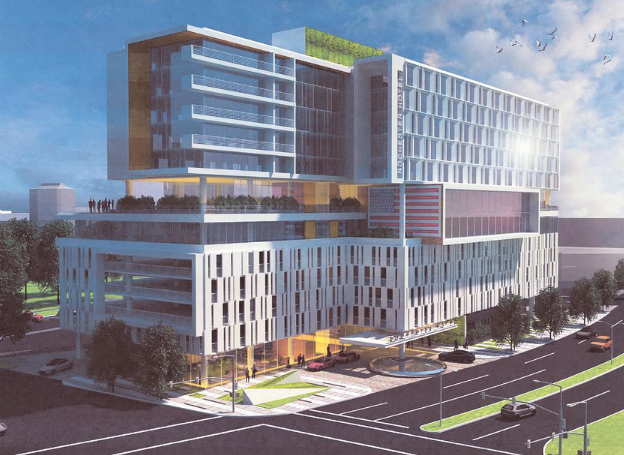 http://www.postbulletin.com/news/heard_ ... 5d449.html